So everyone knows the logo for glitch…
But what font is used in the logo?
It's probably ATF Franklin Gothic Bold or ATF Franklin Gothic Office Bold.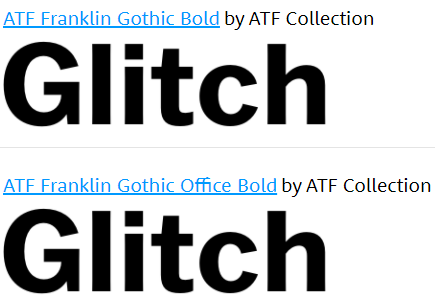 Are there any similar fonts or could I maybe have a ttf file?
It could actually not be a font, they could have hired a graph designer to make it nice looking
I once figured out the fonts that glitch use by looking in the source code. But there is no of point of using it since it copyrighted.
It's probably not if other people have access to it like how @LankyBox01 said.
Anyways, here is one of the glitch buttons I was going to make with the font that I was going to put in the gallery