Well, could there ever be a free trial and/or github student pack for glitch then?
I mean there are 64 votes for that and I emailed about it
@Techy is gonna be sad because all of his projects are private.
There's gonna be a lot of pros, including more traffic for Glitch.
We do know a lot of folks have asked for student discounts and Github Student Pack access, but we do not have plans to incorporate student discounts into our pricing right now.
Majority of my projects are private. I guess I won't toggle it public then.
Same. Main reason I use Glitch really.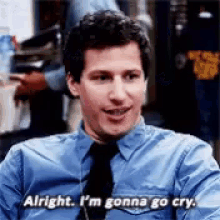 Well that sucks to all the students. Hopefully later. I do like the new changes in the editor though.
Is there a specific date when this will take affect? "In the coming weeks" is a bit vague so is this new feature coming by the end of the year? @jenn
If glitch is gonna do this, the least they can do is add some more themes, some intellisense, a settings pane like this:
jk but intellisense would be nice.
Also you might want to fix the bug so that usually when you go to another page then back to the editor it would no longer prompt "Replace All"
It can be released as early as next week!
This would be a great post for the "Feature Request" category!
To be honest, next week is a bit soon.
IIRC, Glitch (Before Glitch Era) used to use Firepad/Ace.js before they started using CodeMirror.
But, one thing I do have to ask is, what is the reason for this change?
I am a bit disappointed. I'll be honest, for the common user, there really is no reason to stay on Glitch. Repl.it has better/more:
Uptime
Plans
Up to date languages
Many more supported languages (Glitch has 4, Repl.it has more than 30)
Less bugs
More friendlier for companies and schools
Rep.it is also more friendly to discord bots (ie. Pinging), which were huge on Glitch. (See Discord Ban Megathread). I understand that Glitch needs to make money, but the competition just has so much more. Glitch needs to step up their game a bit, this market is quite crowded.
Users are not going to upgrade when stuff is taken away, they will upgrade when more is added.
And Node v15. PHP 4.0. They promote PHP web server. Which is bad. So yeah I guess they are more of a hoarder. And Glitch is more family friendly than repl.it as glitch doesn't allow swearing/weird stuff content.